Déjà Vu
If you think it's just a feeling, go back... and look again.
Nov. 22, 2006
USA, UK
126 Min.
PG-13
Synopsis
Storytelling:
Called in to recover evidence in the aftermath of a horrific explosion on a New Orleans ferry, Federal agent Doug Carlin gets pulled away from the scene and taken to a top-secret government lab that uses a time-shifting surveillance device to help prevent crime.
After a ferry is bombed in New Orleans, an A.T.F. agent joins a unique investigation using experimental surveillance technology to find the bomber, but soon finds himself becoming obsessed with one of the victims.
A ferry filled with crewmen from the USS Nimitz and their families was blown up in New Orleans on Mardi Gras. BATF Doug Carlin is brought in to assist in the massive investigation,
and gets attached to an experimental FBI surveillance unit, one that uses spacefolding technology to directly look back a little over four days into the past. While tracking down the bomber,
Carlin gets an idea in his head: could they use the device to actually travel back in time and not only prevent the bombing but also the murder of a local woman whose truck was used in the bombing
---
Writer: Bill Marsilii, Terry Rossio
---
Country: USA ,UK
Language: English
Release Date: 22 November 2006
---
Movie Shooting Locations:
 Chartres Street, New Orleans, Louisiana, USA
Four-Mile Bayou, Louisiana, USA
New Orleans, Louisiana, USA
Morgan City, Louisiana, USA
Castle Green Apartments – 99 S. Raymond, Pasadena, California, USA
Los Angeles, California, USA
New York Street, Back lot, Universal Studios – 100 Universal City Plaza, Universal City, California, USA
Lafayette Cemetery 1 – 1400 Washington Avenue, New Orleans, Louisiana, USA
381 S Claiborne Ave, New Orleans, Louisiana, USA
Ferry Terminal – 101 Morgan Street, New Orleans, Louisiana, USA
---
Box Office
Budget: $75,000,000 
(estimated)
Opening Weekend USA: $20,574,802, 
24 November 2006

, 

Wide Release
Gross USA: $64,038,616, 
1 March 2007
Cumulative Worldwide Gross: $180,557,550
---
Also like this  movie cast Gold Trailer
---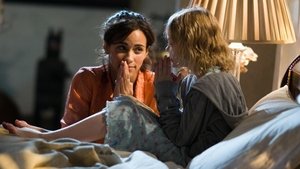 IMDb Rating7.1 265,630 votes
TMDb Rating6.7 2016 votes